Stickyport

Stickyport

Status

Open

Established

Leaders

Location

Portal

Theme

Members

Forum Thread
Stickyport is a Minecraft community that features a serene port town. Having well-maintained streets and piers, it is the first community that was offered an above-ground portal with a full discount [2]. Neighboring communities include Lana Fundamentalis, Sigma HQ and New Sprite City.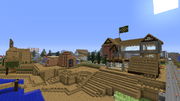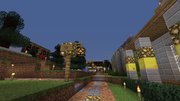 Ad blocker interference detected!
Wikia is a free-to-use site that makes money from advertising. We have a modified experience for viewers using ad blockers

Wikia is not accessible if you've made further modifications. Remove the custom ad blocker rule(s) and the page will load as expected.