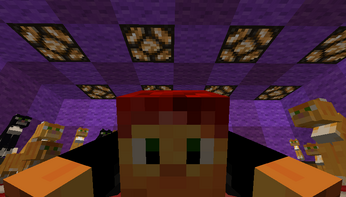 StaticTorch is a veteran member of the VGA community, having been a member since the beginning of the original Turbo club. He is the sole remaining member of the Creeper Corners community, and he competed for Aperture in the Olympics.
According to SilentWindODoom , StaticTorch is famous (yet to be verified) and he's built in every server build (though he only ever built in one).
Ad blocker interference detected!
Wikia is a free-to-use site that makes money from advertising. We have a modified experience for viewers using ad blockers

Wikia is not accessible if you've made further modifications. Remove the custom ad blocker rule(s) and the page will load as expected.