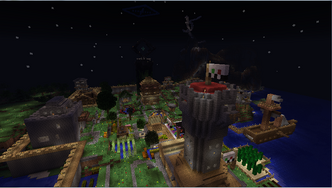 Welcome To GeekVille,
A small Town Slowly growing into a city,
Founded By Sven85 in september 2012 and the first protal on the level 8 floor in Hub,
GeekVille Is 99% Mob Proof Only one instance has Mob got inside the walls.
GeekVille

Status

Open

Established

Sept. 2012

Founder

Sven85

Mayor

Sven85

Second-In-Command

Tapasko

Location

(x=+4430, y=+64, z=+9131)

Portal

Hub8F

Theme

Fantasy

Members

APEV,Aywot,Bushudio,Haldrie,Lemli,Lexsen, Karamelgiraf,Sven85,Tapasko,Yo4you
Ad blocker interference detected!
Wikia is a free-to-use site that makes money from advertising. We have a modified experience for viewers using ad blockers

Wikia is not accessible if you've made further modifications. Remove the custom ad blocker rule(s) and the page will load as expected.